Stylishly unique Crown design
Has a truly distinctive Crown design that is available in a choice of varous colors. It's softly curved, round-top shape and clean lines, without any extra doors, add a sleek and elegant look your kitchen.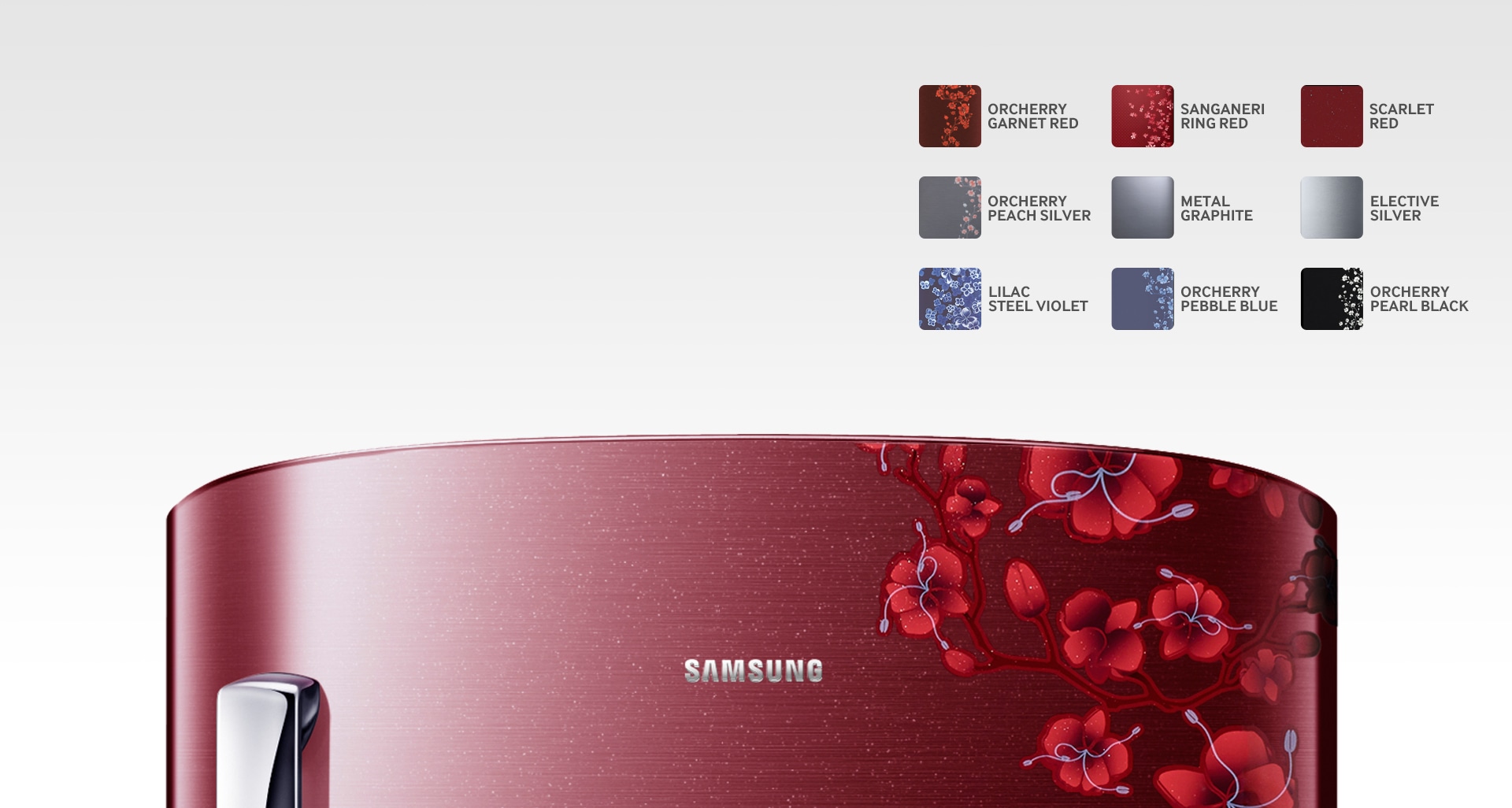 Clearly see inside and save
The first single door refrigerator in India to use high efficiency LED lighting, which is slimmer, brighter and more power-efficient than conventional lighting, so it's much easier to find what you're looking for.
Protection from voltage fluctuation
Its Stabilizer Free Operation means it works very steadily and reliably and prevents electrical damage or shorting if there are any voltage fluctuations.* If it increases too much it automatically cuts the power.
Safer and more durable shelves
Has toughened glass shelves that are designed and tested to hold a weight of up to 150 kg safely. So even large vegetables, like marrows, or dishes prepared in heavy pots and pans can be kept cool and fresh.
Stays cleaner and more hygienic
An Anti Bacterial Gasket helps keep the door liner clean and prevents the build-up of fungi and bacteria inside the refrigerator. So everything is more hygienic and food is less likely to go off quickly.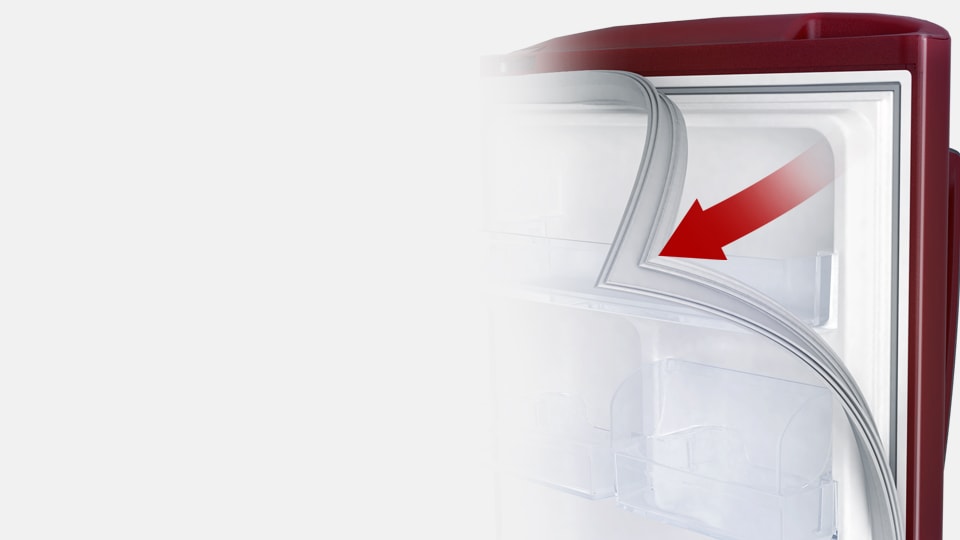 Easy clean and durable back
Its Safe Clean Back is a smooth safety cover for its internal vital components that can be easily wiped clean. It also looks neat and provides added durability by protecting them from accidental bumps and knocks.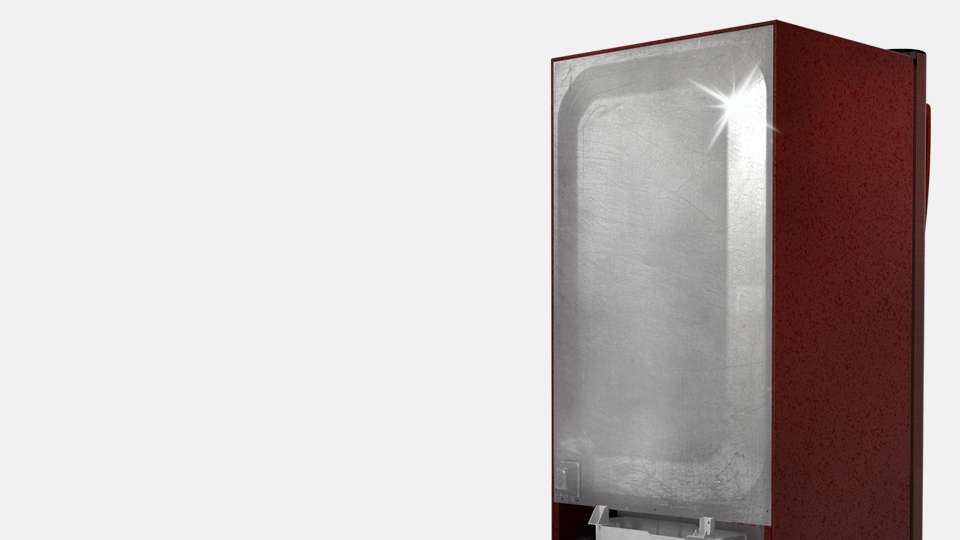 More space for bigger bottles
A Deep Door Guard can safely store larger bottles, bulky cartons of milk and juice and more beverage items without wasting space. It can fit in even 2 L bottles.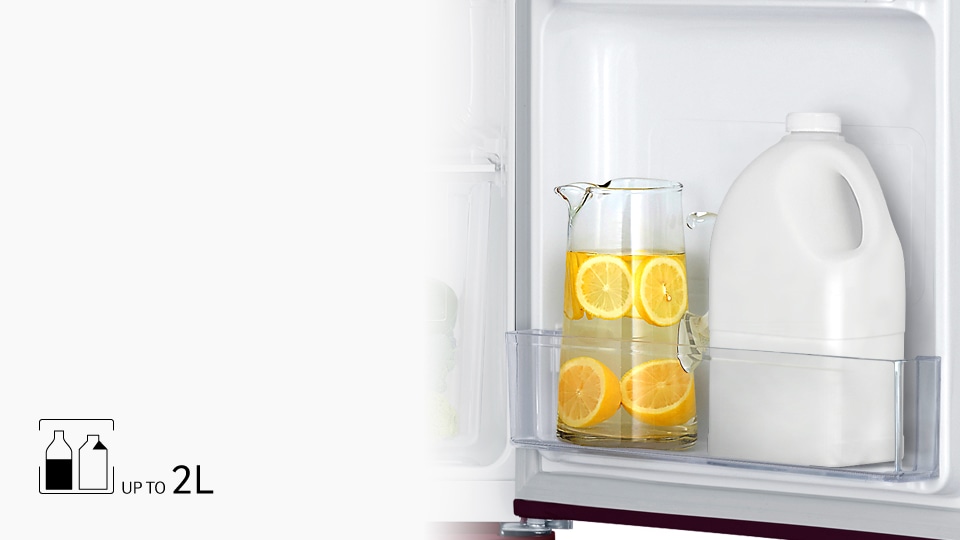 Store more vegetables and fruit
A large capacity Vege box provides a convenient space to store all of your fresh vegetables and fruit. And because it's so big it's much easier to find everything you use every day, as they're all in one place.
Additional space you really need
A large Base Stand Drawer in the lower part of a refrigerator is a convenient place to store all of your food items that don't need cooling, such as onions and potatoes, without wasting valuable kitchen space.